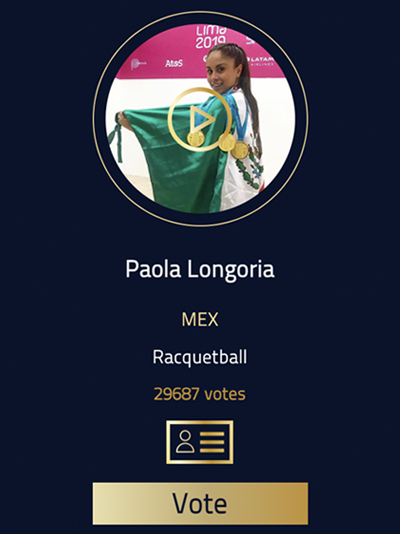 Congratulations to Paola Longoria who is a candidate for The World Games Greatest Athlete of All Time. Please vote for Paola online and let's show the world why racquetball is the greatest sport in the world.
As Paola's coach for going on 12 years, I can wholeheartedly say she DESERVES and EARNED this honor.
Voting DAILY is allowed and ends on February 1, 2021. Only the 10 highest ranked candidates move forward after January 20, 2021 so let's make sure Paola is in that group.
Please go vote now and remember to vote daily.
Thank you,
Coach Fran Davis