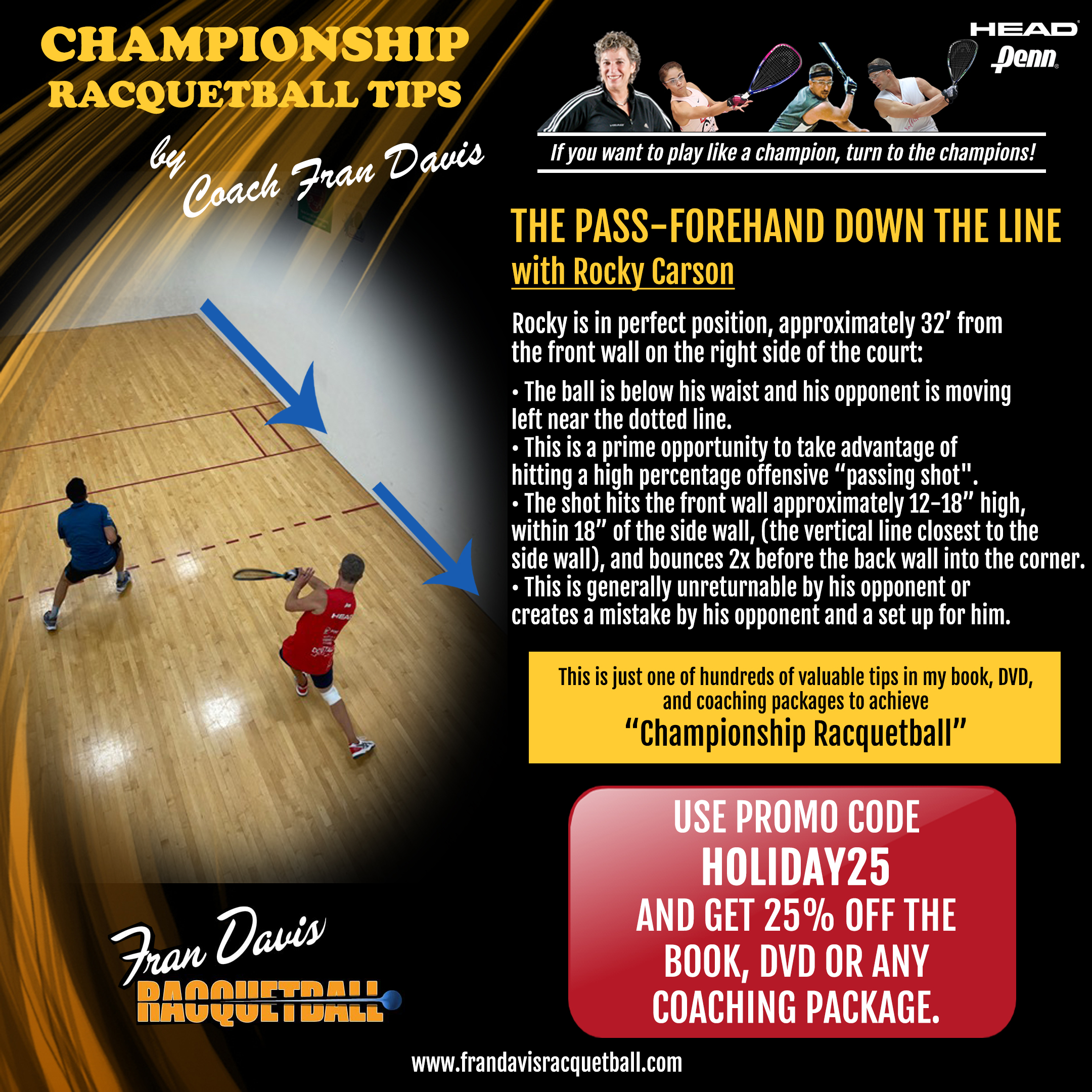 Happy Friday and good early morning. Since the World Racquetball Championships are in full swing, I wanted to share another valuable tip for all you, courtesy of IRT pro Rocky Carson. As you know, I am Rocky's coach and these are the same techniques I continue to teach and use with all my athletes.
I am offering a 25% DISCOUNT on my book, DVD and all my coaching packages, so treat yourself to this big savings and let's elevate your game!
It's super easy, go to www.frandavisracquetball.com and then click the store link at the top. Make sure to use promo code HOLIDAY25 at checkout to save.