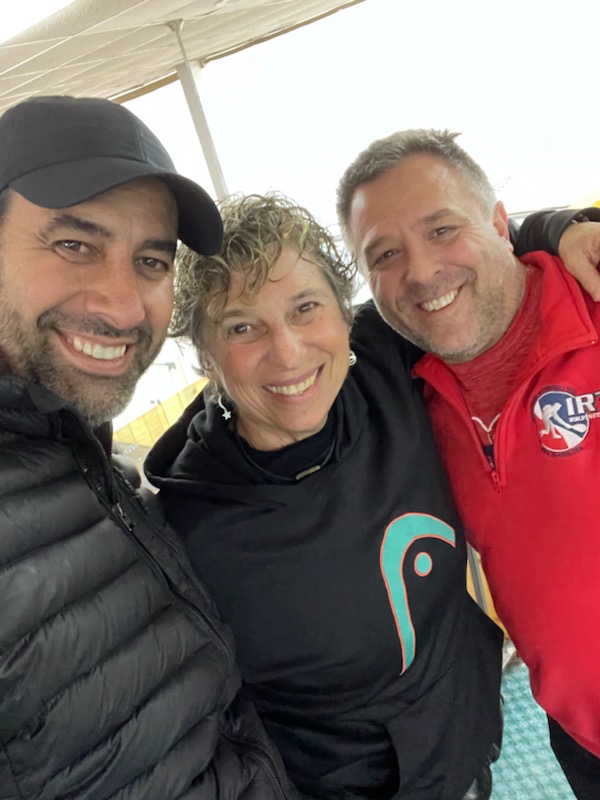 Good Monday morning everyone. I had great time in Atlanta for the Suivant Consulting Grand Slam at the Rec ATL. Working with Team Dovetail and Team Zurek was my focus all weekend, we had some great results I wanted to share and recap.
Rocky Carson had several tough matches, first a win against Charlie Pratt in the round of 32, then a win over Jake Bredenbeck in the round of 16, and then played Daniel De La Rosa in the quarterfinals, losing 15-8, 15-8.
Samuel Schulze and Mike Kinkin had a great run in men's elite doubles taking second place. They won three tough matches to make the finals and just came up short. I am so proud of how hard they fought and played.
Samuel Schulze also played doubles with Rob Lyons and they took first place in the men's 24-/25+ doubles.
Samuel also made it to the semifinals of the men's A singles and his singles game is steadily improving.
Charlie Pratt also came out of the qualifier draw and had a great match against Rocky in the round of 32 pushing it to a tie-breaker. 15-7, 13-15, 5-11.. Charles Pratt also played men's open doubles with Robert Collins. They won two rounds and advanced to the semifinals against Kadim Carrasco and Roland Keller, losing in two really good games.
Team Zurek had some great results as well as they have been putting in some serious work. I am so proud of all them.
Erick Trujillo had a tough pro singles draw, he qualified, then played Alvaro and advanced to play Kane in the round of 16 and lost in two games. He also played the men's open singles, and made it to the semifinals. He pushed Mario Mercado and lost a close one, 15-14, 15-14. Erick had a great weekend in Atlanta and is improving after each event he plays in.
Sebastian Franco also had a great performance in the pro singles draw as he qualified into Erick Cuevas, then won over Lalo Portillo and lost to Andree Parrilla in two close games. Sebastian has made some great improvements and it shows in his performance on the court. Big things coming from him soon.
Francisco Fajardo who is coming back from surgery won his first round men's elite and then lost in a good tie-breaker against Raymond Flowers.
Francisco also played men's elite doubles with Jake Vanburen. They won their first round and then lost a close breaker in the quarterfinals, 6-15, 15-13, 6-11. Francisco continues to gain more confidence and is getting stronger with his movement.
Eduardo Castaneda played in three divisions and came away with first place in the men's 25+/30+A singles. He didn't lose a match and had a great weekend of racquetball.
It was great to see everyone, thank you to everyone at the IRT, the tournament staff, Jason Chan and his club staff for the amazing facility, Donald Williams for taking care of everyone and all of the sponsors. I was so excited to see so many Team HEAD players as we continue to dominate the courts.
If you want to improve your game just like these players, reach out to me to discuss virtual coaching as I do with all of them. Send me a message today or comment below.