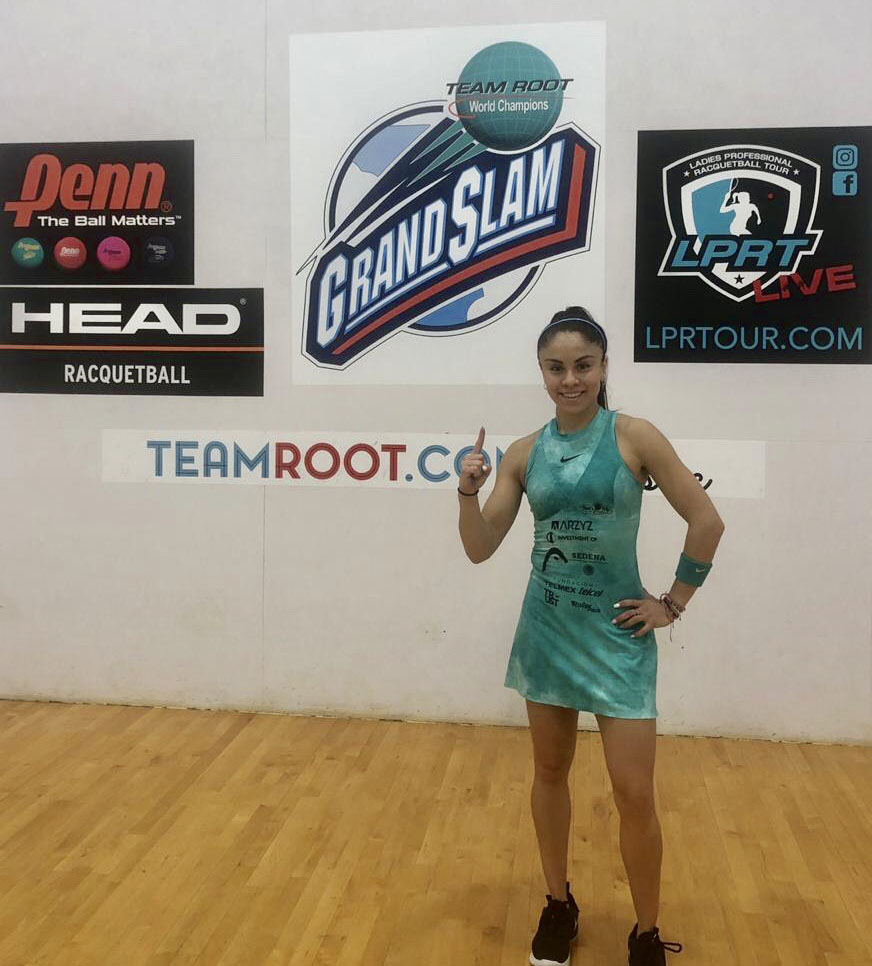 Overland Park, Kansas – June 21st, 2019
For the fifth time in her professional career, Paola Longoria (Mexico) has completed an undefeated season on the Ladies Professional Racquetball Tour (LPRT). Paola's previous undefeated seasons were 2017-2018, 2015-2016, 2013-2014 & 2012-2013. Only four other ladies have finished an LPRT season undefeated and they each only did so once. Longoria accomplished her most recent feat by winning the TeamRoot.com Classic Grand Slam located outside Kansas City over the weekend in both the singles and doubles divisions.
The 2018-2019 season was Paola's 16th on the Ladies Professional Racquetball Tour. Her overall match record stands at 435 wins and just 30 losses – a winning percentage of more than 93%! The win to cap off this season's undefeated run became Longoria's 98th Women's Professional Singles tournament victory of her career.
Paola finished the season as the No. 1 ranked player in the world for the tenth time overall and eighth time in a row – both are all-time records.
I am proud to say I've been Paola's coach since 2009, for all 10 years.
Her work ethic, commitment to excellence, dedication and passion to be the best on and off the court makes her a very special athlete and person. Thanks Paola for believing in me as we journey together.
Next Stop: Pan Am Games, Lima, Peru August 2-10, 2019!
To follow Paola, visit her Official Fan Page,https://www.facebook.com/PaolaLongoriaOficial/, and www.facebook.com/headpennracquetball
Watch Paola Longoria in the LPRT events on https://www.lprtour.com/live, as well as in international competition on http://www.internationalracquetball.com
Check out my coaching tips on my website, www.FranDavisRacquetball.com